PHIL BROOKS TROPHY
We reinstating are revitalising and the Phil Brooks Memorial Tagger Trophy. Traditionally this award has been bestowed upon the person who tagged the most fish in a particular fishing year.
From 2018 onward the focus of the award will alter to recognise the tagger who has the greatest percentage of their fish recaptured in a particular year. The idea is to promote fish health and survivability in tagging practices – a 'quality over numbers' approach and also to encourage taggers to promote reporting of recaptured fish in their local areas.
Eligibility and Rules
Trophy is awarded to the tagger who has the highest percentage of all their tagged fish recaptured in a particular year.
Award applies to the Pink ANSA QLD tags
To be eligible the tagger must:

Be a current financial member of ANSA QLD
Tagged at least ten fish with pink tags and at least five fish in the current fishing year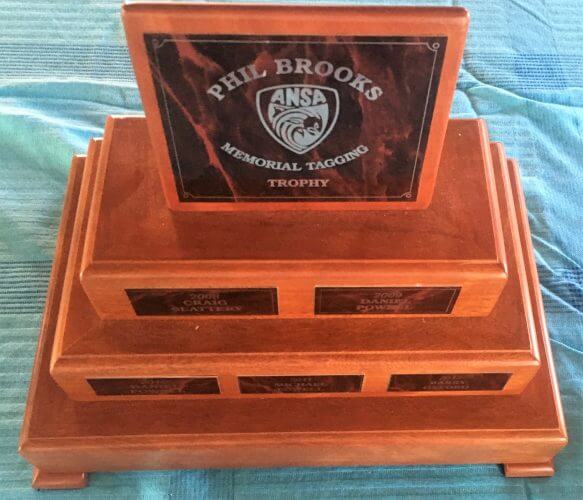 This trophy was donated by the Queensland Fisheries Service (now Department of Agriculture and Fisheries).