Interactive Tagging Map
Species Monitoring Map
This interactive map provides taggers with the opportunity to support the QLD Sportfishers tagging & monitoring program across the whole of Queensland. All species and relevant locations listed in our QLD Sportfishers and individual club tagging & monitoring plans can be found by using the search functions on this page. The map provides approved QLD Sportfishers taggers the ability to search for and tag species in locations across Queensland from one simple platform.
WARNING: This map does not take into account areas that are prohibited to fishing, private property and that have closed seasons. It is the responsibility of the tagger to ensure they are accessing all areas and tagging all fish in a lawful manner. If in doubt you should always consult your local authority and/or landholder. QLD Sportfishers takes no responsibility for individuals who participate in unlawful activities.
Barramundi

Bass (Australian)

Bream (Yellowfin)

Cod (Murray)

Cobia

Cod (Gold Spot)

Cod (Black Spot)

Dart (Snubnose)

Emperor (Grass)

Emperor (Red)

Emperor (Spangled)

Flathead (Bartail)

Flathead (Dusky)

Grunter (Sooty)

Seaperch (Moses)

Javelin (Barred)

Javelin (Spotted)

Jewfish (Black)

Jewfish (Mulloway)

Mackerel (Spanish)

Mackerel (School)

Mackerel (Grey)

Mackerel (Spotted)

Mangrove Jack

Milk Fish

Perch (Golden)

Queenfish (Barred)

Queenfish (Double Spot)

Queenfish (Giant)

Queenfish (Needleskin)

Saratoga (Southern)

Snapper (Golden)

Snapper (Crimson Smallmouth)

Snapper (Saddletail Largemouth)

Threadfin (King)

Threadfin (Blue)

Trevally (Giant)

Trevally (Golden)

Trout (Barcheek)

Trout (Bluespot)

Trout (Coral)

Perch (Jungle)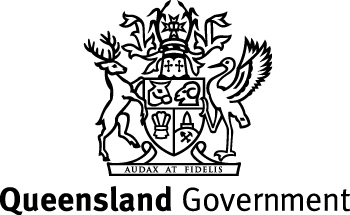 This project is supported by funding from the Queensland Government Department of Agriculture and Fisheries.