ANSA STH QLD Interclub Challenge 2022 – New Dates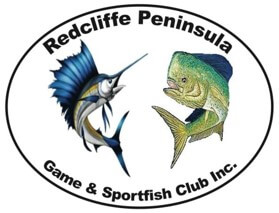 ANSA STH QLD INTERCLUB CHALLENGE 2022
Hosted by the Redcliffe Peninsula Game & Sportfish Club
In conjunction with the ANSA QLD Executive, the RPGSC are hosting an ANSA QLD Interclub Challenge and we would like to invite any ANSA member to participate in this social fishing event. Come along and meet members from other clubs and enjoy a social fishing weekend. This is a friendly club-based fishing competition for continuing to promote the spirit of ANSA.
Location: Redcliffe Peninsula
Date:  New dates – 1st, 2nd and 3rd of JULY
EVENT PROGRAM
FRIDAY 1st July
6.00pm – Meet and Greet and briefing at the Moreton Bay Boat Club, Bird O'Passage Parade, Scarborough.  We will be on the Grassed BBQ area next to the Boat Ramp. RPGSC will cook up a free sausage sizzle. Drinks Bar will be open if you would like to purchase drinks. Please remember to wear suitable foot wear as the club has a dress code after 7pm. If you are not attending the Friday night , we can send you the Challenge code to which should be displayed in the picture with the fish.  fish pictures.
SATURDAY 2nd July
6.00am Start Fishing. There is no obligation to fish right through to cease fishing. Fish to your hearts content. You may fish multiple venues in the allotted fishing time.
SUNDAY 3rd July
12 pm noon.  Ceased Fishing.
12.00 to 1.00pm – Hand in capture sheets to competition committee. We will be on the Grassed BBQ area. From 1pm we will have a free BBQ and Presentation. Drink bar will be open. In the event of wet weather, we will move onto the MBBC deck. Even if you had no luck or couldn't fish come along anyway. Family and friends are welcome.
FISHING CHALLENGE
STH QLD INTERCLUB TROPHY – This is a Club award and will go to the club with the highest score. The score will be calculated by using the clubs 5 longest fish, combine with the number total species they caught. This is an All-tackle award. Calculation for the trophy is: Total length of 5 nominated fish in mm of fish plus 100 points per species.
Example:  Flathead 500mm, Bream 300mm,  2 Mackerel 700mm and 800mm and a Mullet 300mm = 2600 points The clubs combined eligible species caught – 15 species x 100 points = 1500   Total score is 4100.                                 Note – No Sharks, Eels or Rays.
LONGEST FISH by a SENIOR ANGLER – Prize and certificate
LONGEST FISH by a JUNIOR ANGLER – Prize and certificate
LONGEST BREAM – Prize and certificate
LONGEST FLATHEAD – Prize and certificate
LONGEST SNAPPER – Prize and certificate
LONGEST MACKEREL – Prize and certificate
MYSTERY Prize – $200.00
Each club must a point a captain (or some sensible) to take control of the capture sheet and complete it for submitting to weigh master on the Sunday.
ANSA fishing rules apply, and fish are to be measured to the fork of the tail. A picture of the fish along with the code on a suitable measuring device is required and may be requested by the weigh master/recorder. Pictures of capture can be sent to RPGSC Recorder Carlos Zambrana on 0411 261 609 or on the RPRSC Facebook page.
ANSA QLD Species does not include any Sharks, Eels or Rays. You may use lures or bait.
The Fishing boundary is from Point Cartwright in the North down to the Gold Coast Seaway to the South.
REGISTRATION INFORMATION
There is NO COST to compete in the Interclub Challenge, but you will need to register. If you can not register online you can contact an event Organiser.
To register for the event, visit –  www.ansaqld.com.au/events-register/
If you have family or friends that are coming along to the BBQ or presentation, can you let us know so we can cater for them.
MBBC licensing regulations must be observed including appropriate dress codes and alcohol restrictions and noise limits. MBBC staff must be respected, and their directions followed. NO THONGS IN THE CLUB AFTER 8PM.
To receive a prize or trophy, you will need to be at the Presentation.
GENERAL INFORMATION
Saturday Night – If you are not fishing, the MBBC  is open for dinner and drinks and a chat about how many fish you caught.
Accommodation – You will need to organise your own accommodation. There are many options available but often fill up quickly. If you need assistance, depending on your needs we may be able to advise options.
Fishing – There are plenty of fishing options and boat ramps in the region. Some options include Scarborough Reef, Brisbane River, Moreton Bay, Bribie Passage, Pine River, Caboolture River, Somerset Dam, North Pine Dam, Moreton Island and offshore and more. If you are not local, RPGSC members can provide some local knowledge.
If you need to store a boat in the MBBC yard Boats, contact Noel Day to organise. During the competition you may also tie up your boat to the pontoon.
MBBC boat ramps are available for use.
GOOD LUCK , ENJOY and STAY SAFE ON THE WATER.
EVENT COMMITTEE CONTACTS
Put these numbers in your phone. For more information or questions please contact:
Noel Day            0430 888 945     noelday@optusnet.com.au
Mick King          0409 750 677     kingsfour@bigpond.com
Vaughn Daly      0414 868 200    dalypropertyservices@live.com.au