Pink Tag Incentive (ANSA Qld)
Jul 1, 2018

-

Jun 30, 2019

FREE TO MEMBERS!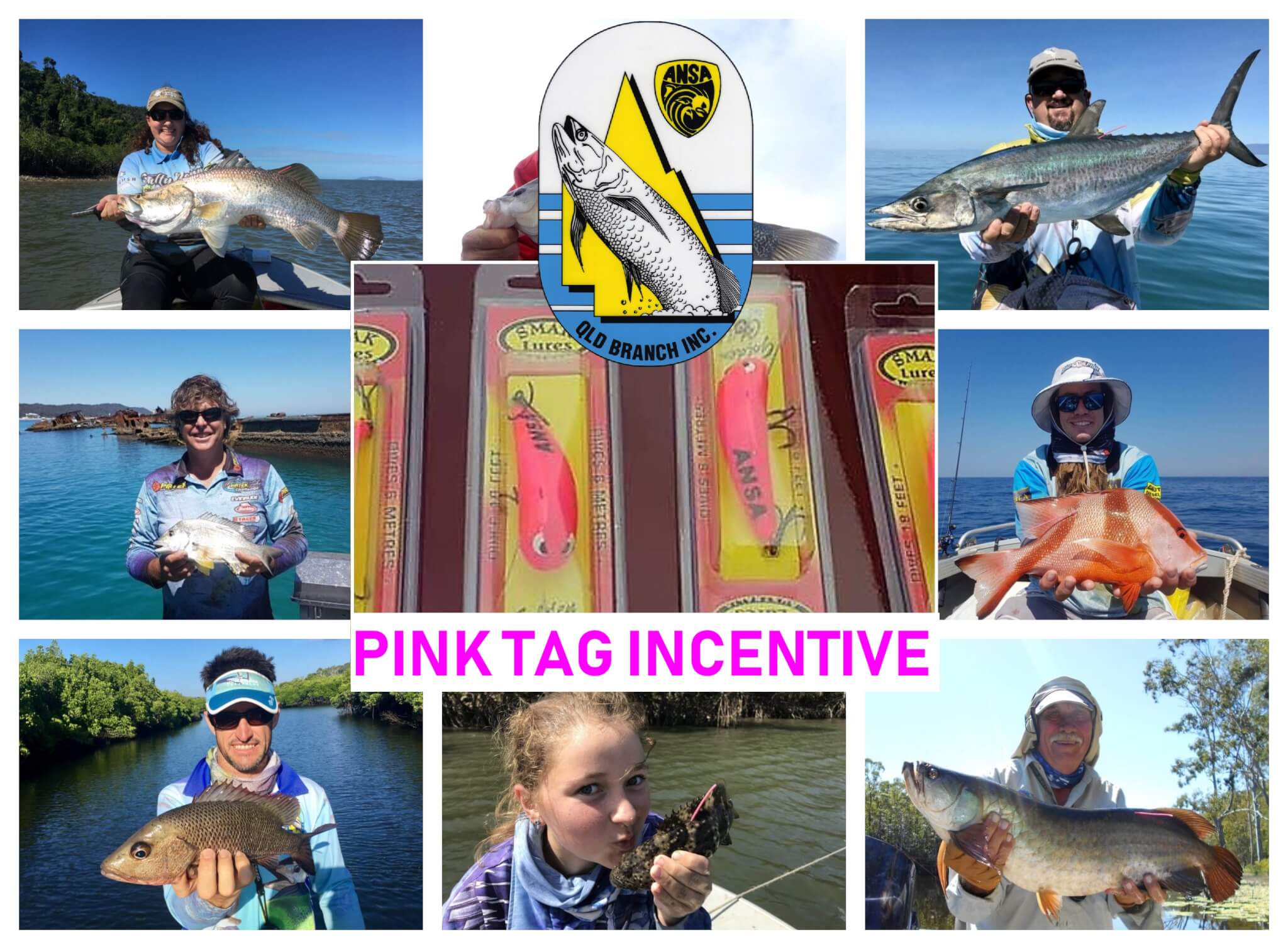 To date there has been over 1200 selected fish tagged against our 15 active Monitoring Tagging Plans throughout Queensland. This is a great achievement by all involved in this tagging program with results reaching high levels.
So as to continue on our efforts to collect detailed data from the selected species and areas on the active monitoring plans we are encouraging all members to either increase their tagging efforts or even better we are encouraging new taggers from our current membership to come on board and join in.
As from the end of July a specially designed "Pink Lure" – one of only 30 crafted – will be delivered to a member, by random lucky draw, that tags at least 2 fish from any approved monitoring plan within each month. Members will only be eligible for the winning of 1 lure each 6-month period during this promotion, however we encourage all members to continue to grow their efforts in tagging if they have been successful.
The ANSA Qld Tagging and Research Officer will be responsible for the drawing of this promotion with his decision being final.
Good luck to everyone with the hope that you are lucky enough to win one of these Elite Pink ANSA Lures.